Ok so I almost forgot about my 15 day blogger challenge, but I still have about 5 mins till i'm late.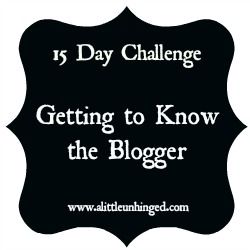 Day 4. What type of student were you in school?
Fist I would say is, it depends on when and where…
In High School I was a great student, I had to be because of all the sports I pladed, I was not allowed to be anything less.
My first year of College I went off the deep end as most would say, I was not much interested in school as I was boys and partying. I know right that sounds so bad. I was not in a good spot in life. Feel of track as I call it.
Then my second year of college I moved back to San Antonio, to be closer to my family. Still not to great, I was closer to all of my friends, my boyfriend and I of 3 years broke up, and school was just school.
My 3rd year is when I finally realized that I was not doing great and that I needed to get back on track. So I started going to school everyday, doing homework on time studing and passing with As. Then of course I meet my amazing husband in English class, so it made me want to be at school even more and more.
So to sum it all up, when I was young and my last 2 years I was an amazing student and actually liked going to school!